Project SSU (Sponsor Schoolchild Ukhrul)

Child to school in India for 15 euro per month!
Yes! 15 euro per month = a child to school in India!
In the meantime we help 69 children in Ukhrul (Manipur) but there are still tens (hundreds) of other children for whom your support is really needed!


Why support children in Ukhrul?
Ukhrul is a district in the state Manipur in the northeast of India that has the highest percentage of drug addicts, HIV and AIDS in all of India. That's why there are so many young widows with several children living there who often have to survive with no more than 5 euro a day.

Education in the government schools is cheap but most of the teachers usually don't teach - not even when they are present. (totally corrupt). Of course children don't learn anything this way. That's why private schools are firmly advised and are not that expensive according to western norms.


There's no lack of schools but for many a lack of school fees.
Your contribution to Project SSU not only provides school fees but is also a sign of hope for the future to children who come from families that live far below the poverty line. 15 euro per month is enough to pay for the annual registration fee as well as the monthly school fees.

Would you like more info, offer a one time contribution or sponsor a child on a monthly basis? Contact us.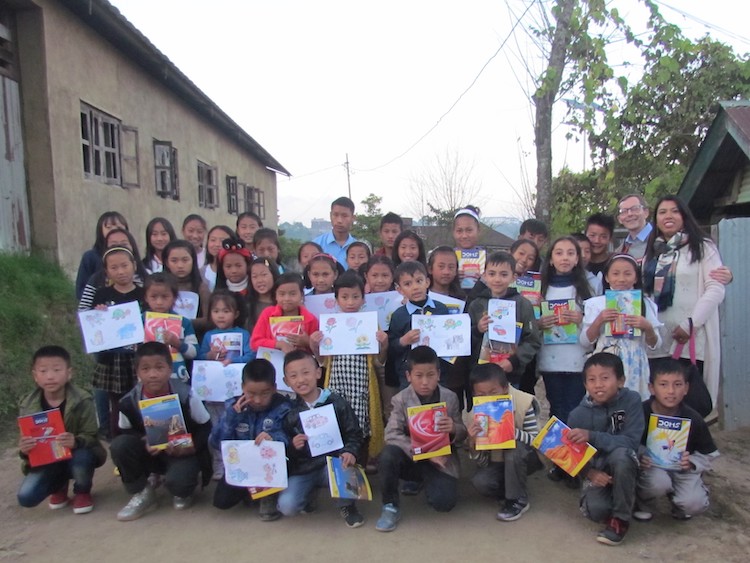 Your contribution is welcome through the Moved For All Nations account with the statement "SSU".

Moved For All Nations VZW

IBAN: BE50 9796 4898 9518

BIC: ARSPBE22

Statement : SSU